ICP 2022 Award Recipients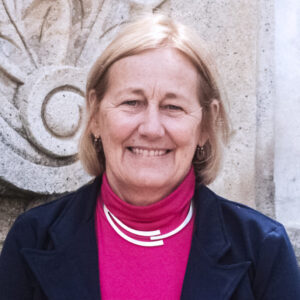 Fukuhara Advanced International Research and Service

Purpose: to recognize mid-career or senior level psychologist with distinguished contributions to international psychology in research and service.
2022 Recipient
Judith Gibbons, Professor Emerita of Psychology, Saint Louis University
Dr. Judith Gibbons' research focuses on international and cross-cultural studies of adolescent development, inter-country adoption, and the psychology of women and gender. She has shared her research broadly through five books, 86 original peer-reviewed research articles, 52 book chapters, book reviews, and editorials, and over 225 conference presentations throughout the world. Dr. Gibbons' contributions to the publishing of international psychology research are extraordinary. As the founding editor, from 2011 to 2016, of International Perspectives in Psychology: Research, Practice, and Consultation; APA's international psychology journal, she showcased the development of international psychology as it expanded across the decades and the globe.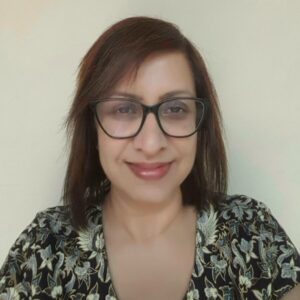 ---
Denmark-Gunvald Award for Feminist Research and Service

Purpose: to honor a psychologist who has a history of research and service that directly benefits the health, promotion, and well-being of women in the world.
2022 Award Recipient: Professor J.Anitha Menon, University of Zambia; Visiting Professor at the American University of Sharjah, United Arab Emirates
Dr. Menon's research addresses pre-natal violence against pregnant women, including those in sub-Saharan Africa. She has applied her research findings on Intimate Partner Violence (IPV) to the development of local support systems and beneficial policy. She has also worked on empowering pregnant teenagers and on ways to prevent HIV and enhance sexual and reproductive health in young women. A constant thread throughout her career has been her concern for women and girls and their reproductive health and freedom from IPV.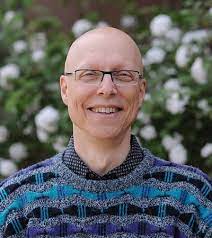 ---
Frances Mullen Distinguished Contribution to International Psychology Award
Purpose: to honor a member of the ICP who has a long and distinguished history of research or applied contributions to one or more international areas.
2022 Award Recipient: Professor Scott Plous, Wesleyan University, USA 
Dr. Plous has applied cutting-edge technologies to advance international psychology in teaching, research, and leadership, including teaching the largest-ever social psychology course—a seven-week web-based course translated into 16 languages and enrolling 1.2 million students from approximately 200 nations. He has also conducted research on prejudice and decision-making, developed a type of instruction known as "action teaching," and established Social Psychology Network—a unique resource and online community that includes 3,500 members from 135 nations, maintains a global database of 800 research groups, has been endorsed by 22 psychology organizations on 4 continents, and receives millions of visits each year.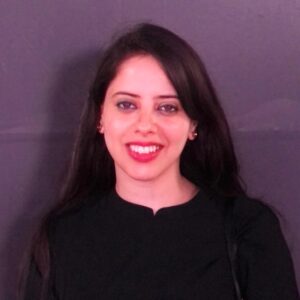 ---
Human Rights Award

Purpose: to recognize work being done by psychologists to advance human rights.  The award is given to a psychologist or a group/organization largely composed of psychologists that has done substantial work to address human rights issues locally or globally through education, research, service, or advocacy. Human rights are defined broadly and include social, cultural, economic, civil, and political rights.
2022 Recipient: Ufra Mir, International Center for Peace Psychology, Kashmir
Ms. Mir has dedicated her career to advancing human rights by designing and facilitating peace psychology training, and advocacy for social justice and wellbeing, including programs for peacebuilders in their own local communities. The peace psychology training assists people in coping with the psychological stress of living in conflict zones, with a particular focus on South Asia, inclusive of Myanmar, Afghanistan, Indonesia, and Kashmir. She was selected to receive the Inaugural International Council of Psychologists (ICP) Human Rights Award for her extraordinary leadership, tireless dedication and socially just vision of leading for peace in some of the most complicated conflict zones in the world.
---
Seisoh Sukemune/Bruce Bain Encouragement of Early Career Research Award

Purpose: to recognize outstanding early career contributions to scholarly endeavors addressing psychological issues of a universal or multinational significance.
2022 Award Recipient: Omid Vakili Ebrahimi, University of Oslo and Modum Bad Psychiatric Hospital, Norway
Omid V. Ebrahimi is a double-degree PhD student and a licensed clinical psychologist whose research focuses on the identification of novel ways to address issues related to the heterogeneity and comorbidity of mental health disorders, with the aim of improving the precision of psychopathological assessments and the enhancement of treatment effects. Ebrahimi initiated and co-led a large-scale study on the adult population during the COVID-19 pandemic seeking to map out resilient and detrimental patterns of change in mental health during periods of infectious disease. During his 2 years as a PhD student, Omid has published over 30 scientific articles in leading psychological and medical journals. He received the Research Dissemination Award at the University of Oslo and Department of Psychology (2020) for his work on communicating mental health research to the public, Gordon Johnsen's Memorial Lecture Recognition (2021) for his efforts in mapping out the mental health sequelae of infectious disease periods, and ABCT's Mentorship Award (2022) for his work in supervising other graduate and undergraduate students.
ICP2022 Poster Contest Winners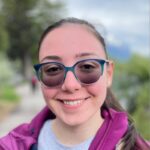 ---
First Place

Donna Dumitrescu, University of Regina, Canada
Title: Middle-Aged Resiliency and Resistance Study: Ageism & Age-Inclusivity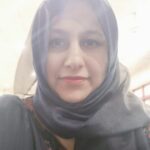 ---
Second Place

Sadia Sohail, Fatima Jinnah Women University, Pakistan
Title: Gender Differences in Suicidal Ideation and Non-Suicidal Self Injury among Young Adults in COVID-19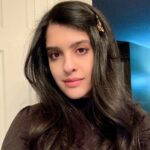 ---
Second Place

Rita Yazici, Lakehead University, Canada
Title: Issues in an Interview Study with Syrian Refugees in Canada