Candidates for ICP Board Elections
Candidates for President-Elect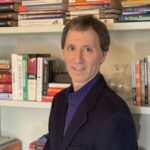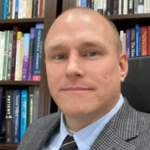 Candidates for Director at Large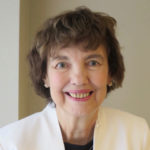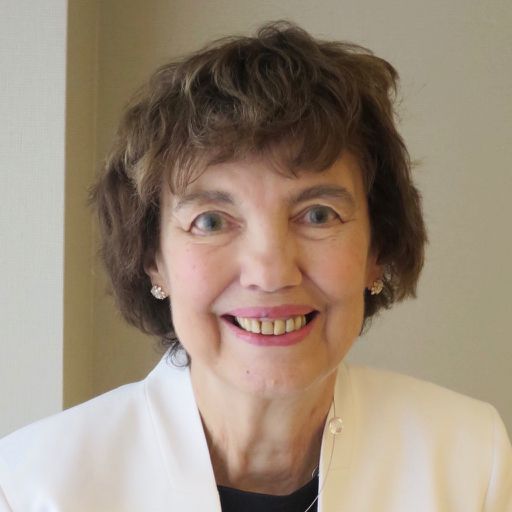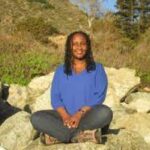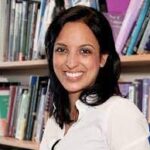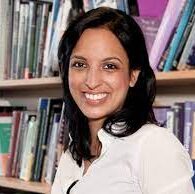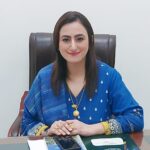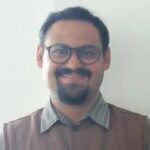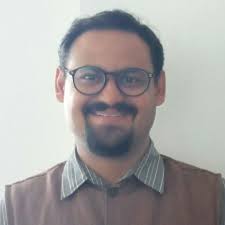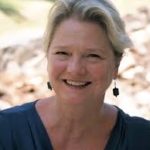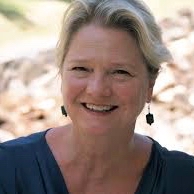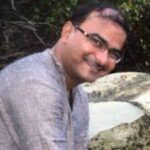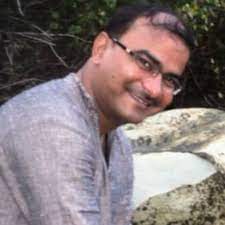 Candidate Statements / Bios
Andrew Simon, USA – Candidate for President-Elect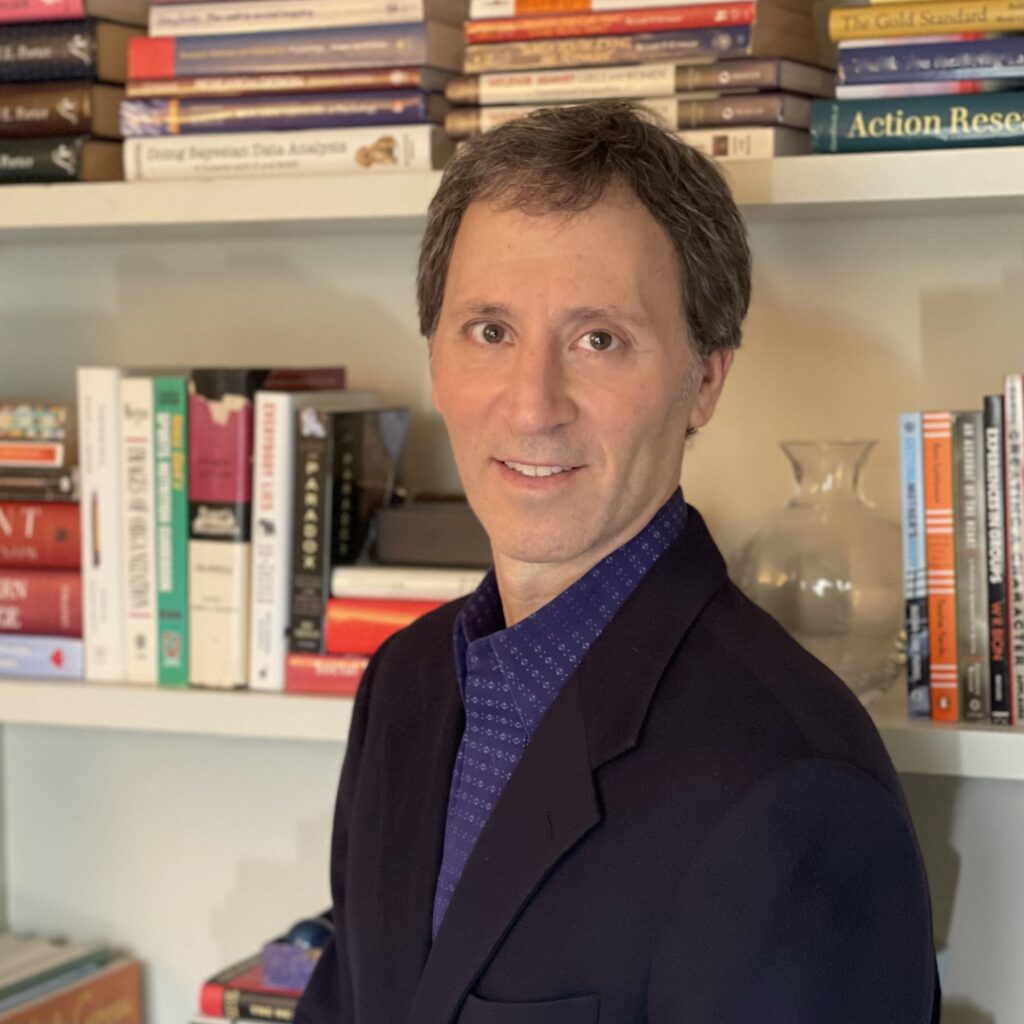 It would be a privilege to serve as ICP's next president and support the association in realizing the promise of its mission. My service as president would build upon my engagement in ICP's leadership the past five years. In 2016, I became chair of ICP's Membership Committee and was elected to the Board of Directors in 2017. I was instrumental in creating ICP's webinar program, serving as chair of the Webinar Committee since its inception in 2018. In addition, I am pleased to now be part of the subcommittee creating a new strategic plan for the association.
I am a social-organizational psychologist and a faculty member at Seton Hall University in New Jersey, USA. I have also worked as a senior staff member in executive development and nonprofit leadership programs at the University of Pennsylvania. My teaching and research address leadership and social systems and focus on issues of global human rights and social justice. Examples of the type of work I do include collaborating with the leaders of Uganda's longest-standing, child-oriented NGO in strategic planning and advising the world's largest network of human rights funders in improving the collective efforts of their network. I will bring this type of applied, real-world focus to leading ICP.
My collaboration today with ICP's current President, Dr. Josephine Tan, has been immeasurably rewarding. As ICP's next president, I will continue Dr. Tan's strong leadership and build upon her success. Specifically, I envision a broad, diverse, and collaborative membership engaged in projects that address the mission of "human rights, dignity and justice." In sum, my goal as president will be to lead ICP in making an immediate impact in the world while also strengthening the association's foundation so it can thrive in the years to come.
Chris Mulchay – Candidate for Treasurer
I am a clinical psychologist in Asheville, North Carolina in a practice that primarily focuses on psychological assessment. I moved to Asheville from Hawai'i, where I completed my postdoctoral fellowship in psychological evaluation. I was fortunate to be one of a small team of three professionals to establish clinics in rural areas of Hawai'i and work with one of the world's most diverse populations. I am active in the Western North Carolina Psychological Association, serving as its President and representative to the state psychological association. I previously worked in residential treatment centers and hospitals in California, specializing in helping individuals recover from trauma and emotional distress. I have a strong interest in helping to support community change by increasing safety, stability, creativity, and empowerment. I am licensed in 16 states in the US. I have been a member of ICP for 5 years and am currently serving on the Board of Directors and the Conference Committee. I am passionate about helping the International Council of Psychologists in any way I can.  I have enjoyed recent meetings with the Finance Committee. I am interested in the Treasurer position because I think I could effectively work closely with the Secretariat, oversee the financial operations, and provide updates at the quarterly board meetings. Thank you for your consideration.
Elaine Congress – Candidate for Director at Large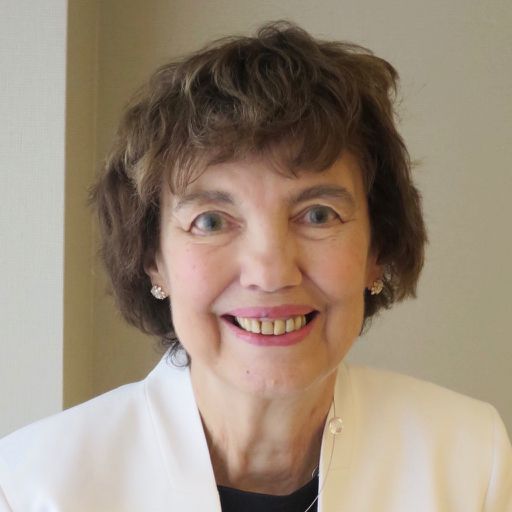 In the fields of psychology and social work, I have worked as a practitioner, supervisor, administrator, educator, and author.  Currently I am Professor and Associate Dean at Fordham University GSS.
The International Council of Psychology (ICP) is a very important organization as it brings together psychologists from around the world who are interested in promoting human rights, dignity, and justice for all.  During my first term as ICP Director-at-Large, I planned and participated in several timely and innovative programs.  As part of the ICP webinar series and our COVID response initiative, I developed three webinars on Vulnerable Populations—Indigenous Peoples, Immigrants and Refugees, and Yazidi women. For the 2020 ICP conference, I organized with Josephine Tan an Invited Symposium on COVID 19 and Human Rights.   As archivist for ICP, I am assembling important records of our activities this year to be sent to the World Psychology Library in Akron, Ohio to become a permanent part of ICP 80-year history.
My work at the United Nations has helped me promote the goals and programs of the International Council of Psychologists.  At the United Nations, I represent the Institute for Multicultural Counseling and Education Services (IMCES) and the International Federation of Social Workers (IFSW).    Serving in the following UN NGO leadership positions—the Executive Committee of PCUN,  Vice-Chair of the UN NGO Committee on Mental Health,  and Secretary of the NGO Committee on the Rights of Indigenous Peoples—has provided an opportunity  to tell others about ICP and our important work.  In the role of Senior Editor of the Behavioral Science UN book series.   I have been able to publish Behavioral Science in the Global Agenda:  Addressing Timely Issues at the United Nations and Beyond last year that will be followed this year by Health and Behavioral Science in the Global Arena.  ICP members are encouraged to contribute books and chapters to this book series. 
The extent of my activities with the International Council of Psychologists as a Board member and with the United Nations shows my interest and commitment to ICP mission and programs and thus I would like to continue to serve as ICP Director-at-Large.
Dominique Eugene – Candidate for Director at Large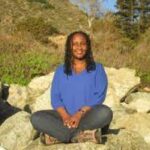 I'm an early career Clinical Psychologist, a Licensed Marriage and Family Therapist, a Registered Play Therapist and Supervisor, a Certified Trauma Specialist, and an Infant-Family and Early Childhood Mental Health Specialist. As a multicultural psychologist, I'm well-versed in providing therapeutic interventions to under-represented, culturally and ethnically disadvantaged communities. I'm also a HBNU Fellow as well as an Institute for Social Innovation Fellow at Fielding Graduate University.
I'm interested in taking a more active role with ICP because of its international platform. This past year has proven the need for speaking up and speaking out about social, emotional, physical, psychological and environmental dilemmas around the world, in unimaginable ways. I've watched over the decades how so many countries have thrown stones while living in glass houses. Residing in the USA, a country that was once known for taking in the tired, the poor, the masses looking for refuge, looking for salvation, someplace to breathe freely, sadly fall apart. I would like to participate in ushering in the change that is needed from the inside out. I would like to be part of an organization that takes in the holistic greater good of humanity, that draws on the commonality amongst people from all diasporas. I can no longer sit idly by waiting for others to make a difference. I want to be part of some attempt at change rather than sitting on the sidelines, leaving it up to others to move mountains. Silence and complacency are no longer acceptable in the time we are in. I want to be part of the change I want to see in the world, be it through ongoing community advocacy, ongoing conversations about race, culture, ethnicity, social injustice, caste systems or finding effective ways to dismantle a system that can no longer continue to function as status quo.
Naomi Koerner – Candidate for Director at Large
I am enthusiastic about the many opportunities available to ICP members to promote and advance a global psychology and would welcome the chance to show what I can bring to the position of Director-at-Large. I am Associate Professor of Psychology at Ryerson University, where I run a research lab, train undergraduate and graduate researchers, and teach. I am also a clinical psychologist. Over the last 12 years I have held fulfilling service and leadership positions that have called for collaboration, excellent communication, creative problem-solving, and good citizenship.
At Ryerson I am currently a member of a work group dedicated to enhancement of equity, diversity, and inclusion in clinical psychology through the development of curricula focusing on culturally informed, anti-racist practices. I have served as Vice Chair of Ryerson's Research Ethics Board, on a peer-review committee of the Canadian Institutes of Health Research, and as Chair of Communications and Advocacy for the Canadian Association of Cognitive and Behaviou ral Therapies. Currently, I am the interim Canadian Delegate for Sociedad Interamericana de Psicología. I am also a member of the International Relations Committee of the Canadian Psychological Association.
At mid-career, I am making an exciting pivot toward psychology in Latin American and the Caribbean and international psychology more broadly. At ICP, I am currently co-leading the development of two new Special Interest Groups . As Director-at-Large, I would be interested in fostering novel international connections (e.g., through work groups, special projects); contributing to the development of international psychology and human rights curricula for use in teaching; promoting interdisciplinary collaboration; and developing initiatives to engage psychologists and trainees who are new to international psychology.
Amina Muazzam, Pakistan – Candidate for Director at Large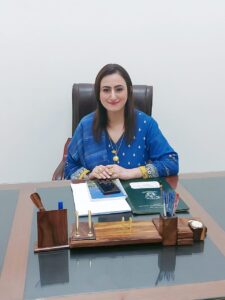 I am an expert psychometric, educationist, and social scientist with a broad focus on cutting-edge research in the areas related to children, adolescents, and women's physical and mental health. Currently I am working as Director Research and Tenured Professor of Psychology at Lahore College for Women University, Pakistan. I have been invited as an expert in the area on many TV talks to reflect my opinion in different legal and court cases where women are the suffers or health dilemmas are prime topics to be discussed. I started my PhD. Program in my department in 2011 and completed supervision of 10 Ph.D. scholars. I supervised around 100 MS thesis as well, as I have been awarded the HEC approved supervisor's status in 2013.More recently, I have been awarded as Pride of Nation award by HEC for running online counselling services during Covid 19 pandemic. In 2019, I was awarded visiting faculty status by Lakehead University Thunderbay Canada, where I developed a research collaboration link program with LCWU. Earlier, I had completed a collaborative project with Pittsburgh University, USA.
I was elected as Director at large at ICP for three years (2018-2021). I participated as a member organizing committee in organizing one virtual conference and one conference in Spain. I am the pioneer member who established the International Resource Center at LCWU. I am actively involved in community projects, and one of my projects was recommended for the McJANET award, and another Project is under consideration by the NEXT World Now, Grant. I have high H index citation and IF publications on my credit. I learn a lot from being a member of ICP during these three years. I further intend to serve ICP to bring closer international psychology to my country and seek opportunities to uplift psychology in Pakistan."
Apurva Kumar Pandya, India – Candidate for Director at Large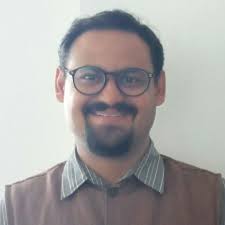 I am a Health Psychologist and currently working as an Economic Evaluation Specialist at Regional Resource Centre for Health Technology Assessment, Indian Institute of Public Health Gandhinagar (IIPHG), Gujarat, India. I am elected as Coordinator for the SHAPES- a thematic working group of Health System Global and an active member of the Gender and COVID-19 initiative. My research interests broadly attempt to answer how individual behaviours are shaped by sexuality, gender identities, psychological, socio-economic, and cultural contexts; how technology influences healthy or unhealthy behaviours and facilitates or impedes access to healthcare services and uptake of proposed or implemented policies. Fellowships and awards such as the Fulbright-Nehru Doctoral Fellowship (2010-2011), University Grant Commission's Research Fellowship (2007-2012), Many Faces of Counselling Psychology Award (2008), and the Early Career Scholar Award (2012) have fostered my scholarship in the areas of preventive counselling, health promotion and indigenous counselling approaches.
I would like to enhance the representation of South Asian countries in the Council and promote contribution to the scientific advancement of psychological sciences in public health. I wish to institute a community of practice group of fellow psychologists to discuss, brainstorm, learn and collaborate globally to work on various applications of psychology in fulfilling health rights, promoting collective research and scholarly activities in the broad areas/objectives of the Council.
Nancy Sidun, USA – Candidate for Director at Large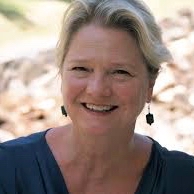 It would be my honor and privilege to serve as a Director-At-Large for the International Council of Psychology (ICP). Having been actively involved with ICP as our Treasurer, I have grown to appreciate and value this organization's power and significance. ICP's mission of promoting human rights, dignity, and justice, echoes my personal and professional values. My long-standing commitment to international issues and human rights, especially human trafficking, compliments the focus and work of ICP. If elected as an ICP Director-At-Large, I would be interested in launching a standing task force related to human trafficking. I have the passion and time (I will be retired) to invest in this position. I have published and presented widely on human trafficking, most recently at the United Nations Committee on the Status of Women's Forum in February 2021, on how COVID-19 has increased the risk of women and youth being trafficked for sex and labor work. I am very grateful to have been awarded APA Fellow status by both the Society for the Psychology of Women and International Psychology.
In addition to my several years as Treasurer of ICP, as a Clinical Psychologist and Registered Art Therapist, I have served as President of the Hawai'i Psychological Association, President of APA Division 52, International Psychology, Chair of the APA Committee on Women in Psychology, Chair and Co-Chair of the APA Committee of International Relations in Psychology, and Co-Chair of the APA Task Force on Human Trafficking. I am currently editing a special issue for the journal International Perspective in Psychology on Women During COVID-19.
I welcome the opportunity to serve as ICP's Director-At-Large and would greatly appreciate your vote.
Tushar Singh, India – Candidate for Director at Large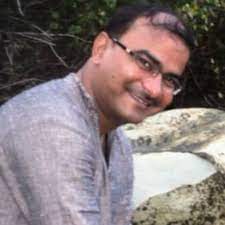 Dear Esteemed ICP Members,
It is indeed a pleasure for me to be an active ICP member since the year 2018. I have been truly fascinated to learn about the range of activities ICP is involved in and would like to actively contribute to the extent of my abilities to take forward the mission of ICP.
After completing my D. Phil in Psychology in the year 2010 from the centre of Advanced Study in Psychology, University of Allahabad, India, I joined Banaras Hindu University, India as an Assistant Professor in the year 2011 and have been engaged in teaching and research. In recognition of my works in the areas of health and cognition, I was selected as "Emerging Psychologist" in the year 2012 by the organizers of the International Congress of Psychology held at Capetown, South Africa and was one among the 43 participants selected for this program from all parts of the world. In the year 2018 I was selected by ICP for its Early Career Professional Travel award to be able to attend its meeting at Montreal, Canada and the same year I was elected as the member of the "Board of Director" of International Association of Applied Psychology for a four year term (2018-22). I am also working as Treasurer of the "National Academy of Psychology, India" (2018 to 2020 and re-elected for another term from 2021-2023). I have been involved in research in the areas for Health and Cognition, Social Determinants of health and Rehabilitation of Crime Victims and have published papers in reputed international journals. I have also been granted research funds from agencies such as ESRC, MRC (United Kingdom) and UGC, DBT, NCERT (India).
I am keenly interested to work towards the objectives of ICP and for this, I believe, I possess both the motivation and the abilities. Despite being among the older associations of the world, the presence of ICP in countries like India is limited. I wish to work for a strong presence of ICP and its activities in Southeast Asian countries including Asia. With my association to the National Association of Psychology (NAOP), India I am also hopeful for a possible collaboration of both the associations for the advancement of psychology in this part of the world.
Finally, I thank you all for providing me this opportunity to present myself before you. The world is going through an unprecedented crisis and I am sure together we will be able to deal with this and would be able to work for a better future. I wish for the safety of one and all.