Candidates for ICP Board Elections – Directors at Large
The ICP Board of Directors includes 5 Officers: President, President-Elect, Past-President, Treasurer, Secretary-General) and up to 10 Directors at Large (9 nominated from Members or Associate Members, 1 nominated from Student Members).
For 2023 there are four open positions for ICP Board – 3 Member Directors-at-Large  and 1 Student Director at Large
Candidates for Director at Large -Member/Associate Member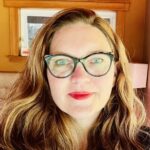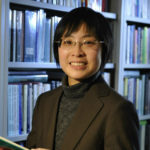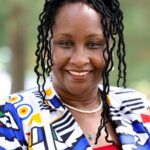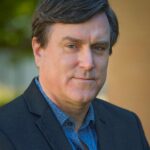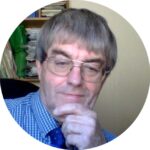 Candidates for Director at Large – Student Member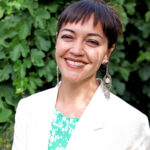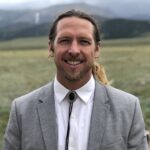 Candidate Statements / Bios
Erinn Cameron – Scotland/USA – Candidate for Director at Large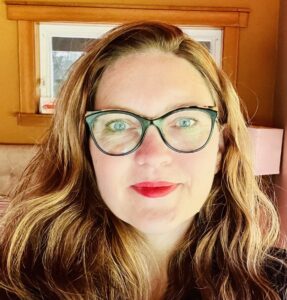 Dear colleagues, my name is Erinn C. Cameron. Currently, I am a Fogarty Global Health Fellow at the Harvard TH Chan School of Public Health Fogarty Global Health Training Program. With primary placement at Stellenbosch University in South Africa, I am studying the effects of climate change on the mental health of pregnant women living with HIV. I am also a research fellow with Feminist Africa hosted by the University of Ghana. I completed my doctoral studies in clinical psychology at Fielding Graduate University and my doctoral residency in the Integrated Behavioral Health track at the University of New Mexico School of Medicine Department of Psychiatry and Behavioral Sciences. My dissertation work regarding stigma, female identity, and cannabis use for women with chronic pain has won several awards, including the 2023 NIDRA R13 (National Institute of Drug Abuse and Addiction) Early Career Researcher Award. I have also recently received awards such as the 2023 Libo Psychology Research Award and the 2023 Dr. Sally Peterson Research Excellence Award. My current research focuses on global mental health, specifically the intersection of climate change, environmental justice, women's mental health, and violence against women. ICP has been my professional home within psychology since I first started my doctoral training. My involvement with ICP over the last four years has included the conference planning committee, student representative to the board, and editing ICP's newsletter. I'm grateful for the leadership training and mentoring that I have received through ICP and, now that I have graduated, I look forward to the opportunity to continue to serve ICP as an early career professional. As a first-generation university student, and a non-traditional learner, I am passionate about increasing engagement of Early Career Professionals in international psychology, mentoring students, and increasing ICPs involvement in international Climate Justice work.
Cecilia Cheng – Hong Kong – Candidate for Director at Large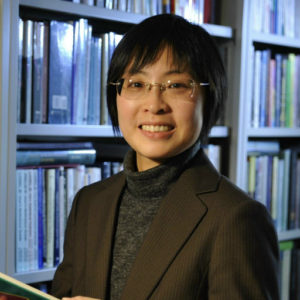 Cecilia Cheng is a professor at the University of Hong Kong. She specializes in health, applied, cross-cultural, personality, social, and cyber-psychology. She is an elected Fellow of the Association for Psychological Science (APS) and has received a number of awards, including Fulbright Senior Scholar Award, Cambridge Hughes Hall Fellowship, ICP Sukemune/Bain Encouragement of Early Career Research Award, and Humanities and Social Sciences Prestigious Fellowship of the Research Grants Council.
Professor Cheng has been chairing the ICP Sukemune/Bain Encouragement of Early Career Research Award since 2012. Under her leadership, the award has been successful in recognizing and supporting the work of early career researchers. She has played a pivotal role in inviting experienced professors to serve on the committee, which has helped to ensure the award's continued success. She is dedicated and committed to promoting the growth and development of early career researchers, particularly those from developing countries.
Professor Cheng was an Associate Editor of Journal of Personality and Social Psychology, a flagship journal in the social psychology field; and is currently an Associate Editor of Health Psychology Review, a flagship journal in the clinical psychology field; and Psychology and Health, the official journal of the European Health Psychology Society. At the University of Hong Kong, she was the Associate Dean at the Faculty of Social Sciences and now the Associate Dean at the Graduate School.
Professor Cheng is dedicated to improving the mental and physical well-being of people worldwide, with the goal of enhancing their quality of life. She applies theoretical frameworks from health and social psychology to the understanding of real-life burning issues such as information technology addiction, cyberbullying and school bullying, digital citizenship, stress and coping, psychosomatic disorders, and health-risk behaviors. Her research group also organizes workshops, courses, and lectures to promote public awareness regarding mental and physical well-being.
Dominique Eugene – USA – Candidate for Director at Large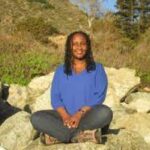 Dr. Eugene is a Haitian American Clinical Psychologist, a Licensed Marriage and Family Therapist, a Registered Play Therapist, a Certified Trauma Specialist, and an Infant-Family and Early Childhood Mental Health Specialist in California. She is a 2020-2021 recipient of the Harvard University, Boston University, Northwestern University, and University of New Mexico (HBNU) Consortium Fogarty Global Health Fellow as well as the Institute for Social Innovation Fellow at Fielding Graduate University. As an HBNU Fellow, in 2021-2022 she resided in Cape Town, South Africa where she conducted research on women offenders of intimate partner violence at Stellenbosch University Department of Psychiatry. She is 2022 Deputy Vice-Chancellor's Postdoctoral Fellow Top Twenty Awardee. She is an APA Division 52 Global Citizen Psychologist Citation Awardee. She serves on the board of the California Mental Health Advocates for Children & Youth (CMHACY), and the Association of Traumatic Stress Specialists (ATSS) and chairs the California Association of Infant Mental Health (CalAIMH) Social Justice Committee. She has co-edited a book on mass trauma and emotional healing, written articles on cultural concerns, trauma, play therapy, a book chapter on psychology and social change and teaches and provides presentations at national and international conferences in the areas of play therapy, disaster and mental health, intimate partner violence, depression, and cultural disparities. Her career focuses on children, families, college, and community well-being. Dr. Eugene is currently residing in Abu Dhabi where she works with New York University as a Clinical Psychologist in the university's health center.
She is interested in taking a more active role with ICP because of its international platform that creates an atmosphere of peace. She would like to be part of an organization that draws on the commonality amongst people from all diasporas. She wishes to take part in leading by example, to be the change she wants to see in the world; be it through ongoing community advocacy, ongoing conversations about race, culture, ethnicity, social injustice, caste systems or challenging the status quo.
Timothy Hannan- Australia – Candidate for Director at Large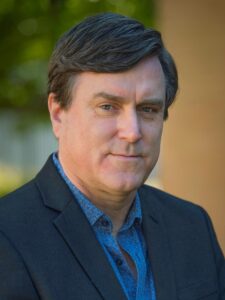 I am an Australian psychologist who has worked in public health, private practice and tertiary education over a thirty-year period. An associate professor of psychology at Charles Sturt University, Australia, I have served as Head of the School of Psychology (2015-2018) and Director of Postgraduate Psychology programs (2012- 2014, 2018-2023). My educational background includes qualifications in clinical psychology, clinical neuropsychology, cognitive science, linguistics and sport psychology, as well as studies in Asian languages, Asian studies, and international relations.
A Fellow of the Australian Psychological Society (APS), I have served terms as State or National Chair of four APS Colleges. Elected to the APS Board of Directors in 2010, I served as APS President from 2012 to 2014. I have served as conference chair for several national psychology conferences, including the 2018 APS Congress.
I believe that the knowledge and skills I have acquired through my psychology career would enable me to serve the ICP well as a Board member. Through my experience as an academic and clinician, I have strong management and leadership skills, as evidenced by the effectiveness of my terms as APS President, as head of a university psychology department, and as co-ordinator of large-scale research projects. I have an extensive network of contacts within the international psychology community, especially in the Indo-Pacific region, gathered through various activities within psychology over the past decade.
More importantly, I have a thorough commitment to the objectives of ICP as an organisation which serves the promotion of human rights, dignity, justice and international understanding through facilitating collaborative relationships around the world. I am particularly keen to increase the participation of Australian and regional psychologists in the activities of the ICP.
I believe I would make a strong contribution to the International Council of Psychologists as a Board member. 
Derek Indoe – United Kingdom – Candidate for Director at Large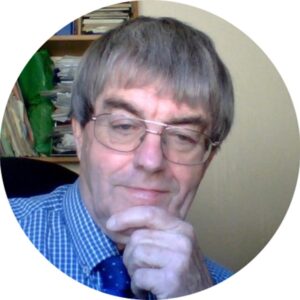 Dr. Derek Indoe is a practising Consultant Clinical and Forensic Psychologist. He is a Doctor of Clinical Psychology. In his former role as Lead National Assessor for Forensic Clinical Psychology he gained extensive experience of sitting on appointment boards for secure hospitals, prisons and DSPD units throughout the country. He continues to maintain an interest in sex offenders, personality disorder and the assessment of risk and violence both among adults and young people. He is an Associate fellow of the British Psychological Society. He has practised as a psychologist since 1986, and served on many committees of the British Psychological Society. He is a fully qualified and trained Chartered Clinical, Chartered Educational, Chartered Forensic and Chartered Counselling Psychologist and is registered with these protected titles by the Health Care Professions Council. He has extensive service over a number of years on the Fitness to Practice Panels of the Health Professions Council. He continues to be a BABCP/UKCP accredited Cognitive Behavioural Psychotherapist. He holds regular weekly outpatient clinics for adults experiencing mental health difficulties and in need of psychological treatment. He specialises in addressing trauma, stress and adjustment difficulties both here and in other countries using Trauma focused Cognitive Behavioural therapy and Eye Movement Desensitisation Reprocessing (EMDR). He is a European registered Consultant/ Clinical Supervisor of EMDR and uses hypnosis as an adjunctive therapy. He is a former Trustee and Coordinator of the UK and Ireland Middle East HAP project to train psychologists, psychiatrists and other accredited mental health professionals to address trauma, particularly in Syria, but drawing upon professionals from Iraq, Turkey, Lebanon, Egypt, and Jordan. He has given various lectures in Jordan at psychological and psychiatric conferences on the subject of PTSD and has provided treatment on Skype for various individuals from the Middle East. He is currently a Board Member of Europe Trauma Aid with responsibility for curriculum development and accreditation. As a Board member of the United Kingdom Post Traumatic Stress Society, he has taken a special interest in Northern Ireland and intergenerational trauma along with the trauma being experienced by the landless and indigenous people of Rondonia and the Amazons of Brazil. He has given webinars, talks and produced papers on these areas drawing attention to the importance of psychology within the framework of climate change, decolonising psychology and human rights. He is a current member of the European Society for Traumatic Stress Studies Accreditation and Certification Board. He has given many lectures on these topics as well as complex trauma experienced by those in prison and the neglected, physically and sexually abused. He was a founder member of the Bristol Drugs project for Adolescents and the Forensic Service for the same client group. For 12 years he ran a parenting group at Bristol Children's hospital. He continues to provide supervision for practitioners treating trauma both within the NHS and outside, such as those who work with the police force. More recently he has stepped down as chair of the British Psychological Society working group on Human Rights and as BPS Representative for Human Rights to the European Federation of Psychologists' Associations. He continues to serve on the newly formed Human Rights Advisory group of the British Psychological Society and would very much like to develop and grow the international perspective of this group by being elected to the board of the ICP.
Joanne Qina'au – USA – Candidate for Student Director at Large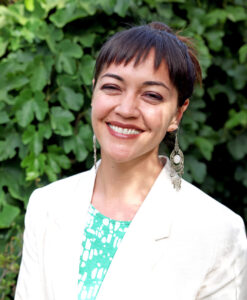 Jo Qina`au (she/they) is a fifth-year PhD student in Clinical Psychology at the University of Hawai`i, currently completing a clinical fellowship at Harvard Medical School's Department of Psychiatry (Massachusetts Mental Health Center). She is an Indigenous scholar, a therapist in training, and an advocate for the wellbeing of vulnerable peoples (e.g., Indigenous groups, sexual gender minorities, the Global Majority). Her addition to the board will bring enthusiasm for collective liberation on a global scale, informed by contemplative science; feminist, decolonial, and indigenizing methodologies; and a collaborative intuition. She comes from Hawaiʻi, a unique space that is considered both a state of the United States of America and an independent country illegally occupied by the U.S. (per Article 2(4) of the Charter of the United Nations prohibiting the use of force). Jo's passion for global mental health is informed by ten years of teaching health psychology, English, and Yoga in London, Thailand, Japan, the Kingdom of Saudi Arabia, the United Arab Emirates, India, and Ireland. During her master's program, she participated in a 6-day training in Global Mental Health with the Global Mental Health Summer Institute at Teachers College, Columbia University and has certifications in Psychological First Aid and Resilience in Children Exposed to Trauma, Disaster, and War: Global Perspectives. These experiences expanded Jo's understanding of approaches to mental health in international contexts. They look forward to learning more about the ways in which they can contribute to and learn from the ICP community as a Student Director-at-Large.
Patrick Robertson – USA – Candidate for Student Director at Large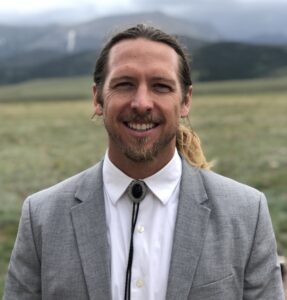 Patrick A. Robertson is a first-generation university student and a second-year doctoral student in clinical psychology at Fuller School of Psychology in Pasadena, CA. He completed a BA in Psychology at California State University, Channel Islands (CSUCI). During his time at CSUCI, Patrick conducted independent research with three different professors, presenting posters at three conferences, and receiving an award for an Outstanding Research Presentation at the CSUCI Annual Research Conference (2022). To date, Patrick has investigated constructs such as empathy, self-compassion, and help-seeking attitudes in college students.
However, Patrick's main research interest is in the field of international disaster psychology. Having volunteered with individuals in Santa Barbara recovering from childhood trauma and maladaptive coping strategies, Patrick's experience and passion have led him to begin to investigate post-traumatic growth and resiliency in survivors of displacement, disaster, and relocation.
To that note, Patrick is currently collaborating with Dr. Erínn Cameron on a project in Ghana utilizing a community-based participatory research method to investigate post-traumatic growth in several communities in Ghana coping with water scarcity. Via this work, Patrick won an award for Outstanding Poster through Division 56 (Trauma Psychology) at this year's APA Convention (2023). His current research profile can be accessed through Research Gate.
At Fuller, Patrick is partnering with Dr. Lisseth Rojas-Flores in her ongoing work developing trauma-informed care strategies to serve internally displaced peoples in Bogota, Colombia and underserved mixed-status immigrant communities in California. With the same lab, Patrick is working on a 5-year project developing culturally-informed parenting support groups in 14 countries, representing 3 continents. As a student member of both APA Division 52 (International Psychology) and the International Council of Psychologists, Patrick hopes to build a career serving acutely vulnerable populations throughout the world. He intends to create safe places for trauma-survivors to recover a sense of identity and purpose by allowing their own cultural identity, and the resiliency therein, to be the starting place of healing. If selected as Student Director, Patrick would leverage his work and volunteer experience as a content creator and event coordinator to create and schedule opportunities for students to connect with each other and more experienced ICP members for the purpose of fostering collaboration and inspiration towards ICP's mission, vision, and values.
Hanlie van Wyk – South Africa – Candidate for Student Director at Large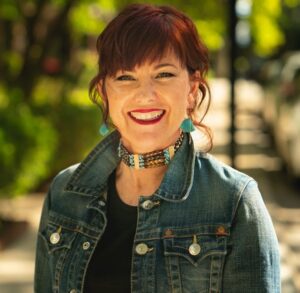 I am a Ph.D. candidate in Hate Studies at the University of South Africa under the supervision of Prof. Juan A. Nel. Inspired by Nelson Mandela's quote "People must learn to hate, and if they can learn to hate, they can be taught to love" my work focuses on creating diverse, equitable, and inclusive communities, societies, and workplaces.
My areas of research include hate crime, human rights, monitoring and evaluation, straddling social-, community-, peace- and liberation psychology focusing on the need for multidisciplinary, interdisciplinarity, transdisciplinary, and transnational work. This allows for insight into different perspectives on problems, developing consensus on guidelines, and providing responses to real-world problems. I often lead projects in which I hone my organizational, networking, IT, and corporate governance skills and appreciate the value of policies.
I have presented papers and posters in South Africa, Sweden, Japan, Canada, Spain, the USA, and Russia and co-authored the User guide: Hate and Bias Crime Monitoring Form for the Hate Crimes Working Group, a chapter on Victim Empowerment in South Africa in Victimology in South Africa (2nd Ed.) and contributed to a report for the UNODC on the Victim Empowerment Baseline Study.
My Ph.D. is in the process of comparing a sample of countries in the Global South to those in the Global North and is titled Developing an International Framework for Prevention and Interruption of Hate and Bias Motivated Violent Behavior: A Context Design Approach to Guide Organized Psychology.
I believe that both my personal and professional values naturally align with the mission of the ICP: "promoting human rights, dignity and justice, and to strengthening collaboration among researchers, educators and applied professionals globally" (International Council of Psychologists, 2019).
I have lived and worked in South Africa, the United Kingdom, Singapore and currently reside in the USA.