ICP 2020Virtual is now online
---
Keynote: Saths Cooper, PhD, South Africa
Psychology and Human Rights
Sathasivian (Saths) Cooper, PhD has worked tirelessly for social justice causes in South Africa (SA) as well as internationally. As an activist in the anti-Apartheid struggle in SA, he was placed under house arrest in 1973 …   Read More

Keynote: Ellyn Kaschak, PhD, USA/Costa Rica
Human Rights and Wrongs: 50 Years of Struggle and Change for Women
Ellyn Uram Kaschak, Ph.D. is an internationally acclaimed and award-winning psychologist, author and teacher. She is well-known as a speaker, workshop leader, human rights advocate and a public intellectual. She is Professor Emeritus …  Read More…
Invited Talk: Brian Mishara, PhD, Canada (2018 Fukuhara Award Recipient)
Challenges in evidence based suicide prevention: Global commonalities and cultural specificities
About Dr. Mishara: Brian Mishara is Director of the Centre for Research and Intervention on Suicide, Ethical Issues and End-of-Life Practices (CRISE) and Professor of Psychology at the Université du Québec à Montréal, in Montreal, Canada. Read More …..

Invited Talk: Anusha Kassan, PhD, Canada (ICP 2018 Sukemune/Bain Award Recipient)
Feminist-Multicultural Counselling With Girls: Cultural Identities And Social Locations
About Dr. Kassan: Dr. Kassan is an Associate Professor in child and youth mental health in the School and Applied Child Psychology program at the University of British Columbia, Canada. Read more …
Organizers & Moderators:
Natalie Porter, PhD (USA)
Amina Muazzam, PhD (Pakistan)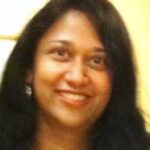 The Intersection of Gender and Sex Trafficking: A Global Pandemic
Kalyani Gopal, PhD
President, SAFE Coalition for Human Rights, USA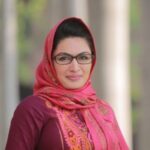 Debating How The Political Sociology Of South Asia Influences Policy Development For Women's Mental Health Services
Sara Rizvi Jafree, PhD
Department of Sociology, Forman Christian College University, Pakistan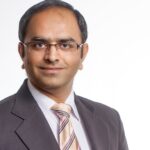 European Response to International Conventions/Recommendations for Integration of Women Migrants: A Comparative Analysis of Selected Variables from Germany and Sweden
Muhammad Wajid Tahir, PhD
Politics & Gender Relations, Philipps University Marburg, Germany
Organizers & Moderators:
Erinn Cameron (USA)
Fiona Cunningham (Canada)
From Humiliation to Dignity: For a Future of Global Solidarity
Evelin Linder, PhD (Dr.med.), PhD (Dr.psychol.)
Human Dignity and Humiliation Studies, Norway
Fostering Disaster Resilience Research in Chile: Walking into Public Policy and Politics
Gonzalo Bacigalupe, PhD
University of Massachusetts, USA
COVID-19 and Human Rights
Organizers & Moderators:
Josephine Tan, PhD (Canada)
Elaine Congress, MSSW, MA, DSW, LCSW (USA)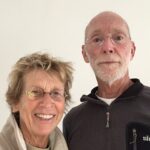 The Impact of the Covid-19 Pandemic on Social, Medical and Mental Wellbeing of Refugees on Lesvos 
Joep Avezaat, MD and Marijke Lutjenhuis, General Practitioner, Retired
Boat Refugee Foundation (medical volunteers), The Netherlands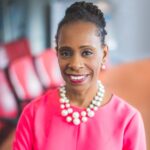 How COVID-19 has Changed Services for Children and Families
Anne Williams-Isom, JD
James R. Dumpson Chair in Child Welfare Studies, Graduate School of Social Service,, Fordham University, USA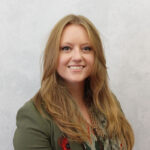 COVID-19: The Impact on Families Experiencing Poverty and The Role of Community Psychology
Suzanne Wilson, MPhil, MSc, BSc.
Research Fellow in Social Inclusion and Community Engagement, University of Central Lancashire, UK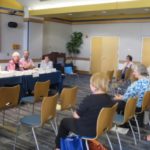 Poster Sessions /Lightning Talks – see posters here
Then listen to "Lightning Talk Sessions" –  5-minute talks by Poster Authors on their work
Followed by live discussion and conversation
Human Rights Observation and Celebration
Greetings from Human Rights Actors
Reading of the Universal Declaration of Human Rights (ICP participation)
Music/Choir
Film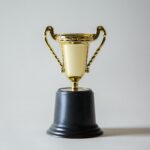 Awards and Tributes Ceremony
Presentation of 2020 Awards
Presentation of ICP2020-Virtual Poster Contest / Lightning Talk Award Recipients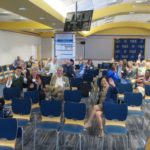 ICP Town Hall / Members' Meeting
where is ICP now and where should it be going?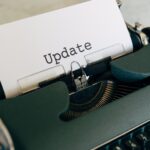 ICP and COVID-19 Projects
ICP at the United Nations
Global Network of Psychologists for Human Rights (GNPHR)