ICP, like many organizations, has adapted its events and avenues for member engagement as a result of COVID-19 and the world-wide health pandemic.
To address psychosocial, justice and human rights issues during pandemic, ICP convened an ad hoc committee to develop programs as an organizational response.
In addition ICP members began their own projects exploring the effects of COVID-19 nationally, regionally and internationally.
ICP COVID projects include a Webinar Series, an Interview Series, and an (emerging) Blog series.
In addition, we are happy to list ICP member projects. These include collecting "COVID-19 Stories" (Sandra Neil, Australia) and a number of research surveys.
Ad hoc Committee: Josephine Tan (Chair, Canada), Naoki Asazuma (Japan), Merry Bullock (USA), Elaine Congress (USA), Florence Denmark (USA), Machiko Fukuhara (Japan), Polli Hagenaars (Netherlands), Mary Beth Kenkel (USA), Amina Muazzam (Pakistan), Sandra E. S. Neil (Australia), Ann Marie O'Roark (USA), Roswith Roth (Austria), Elison Santos (Brazil)
Webinar Series: COVID19 and Vulnerable Populations
Webinar Series Chair: Elaine Congress
Click flyer graphic to view webinar
ICP Voices on the Pandemic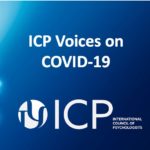 Interviews with ICP current and former board members on COVID-19 issues: Merry Bullock, Polli Hagenaars, George Hu, Amina Muazzam, Andrew Simon, Josephine Tan. Interviewer and Moderator Elisón Santos, Brazil. View here
BLOG Series: Building Back Better
Blog Series Chair: Mary Beth Kenkel; Committee: Machiko Fukuhara,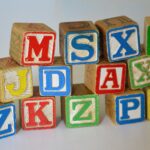 ICP is inaugurating a blog series "Psychology Builds Back Better" to promote discussion on what we are seeing and learning during the pandemic, and how we can use psychological science and application to come out of the pandemic with a more socially just, resilient and healthy population.
COVID Remembrance Stories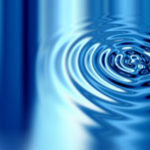 Collected by Sandra Neil, Australia
Part I: March-June 2020 (Stories from Australia)
Part II: July-August, 2020 (Stories from Australia and France)