ICP2021 Online
ICP2021 took place October 22-24, 2021 via ZOOM.
Many sessions are available online for viewing.
The Sessions with Active Links can be viewed online,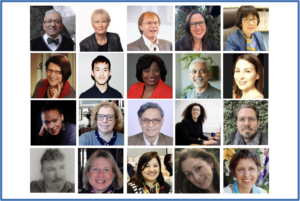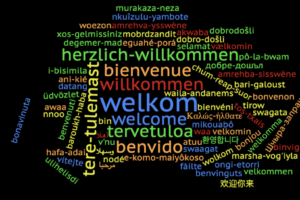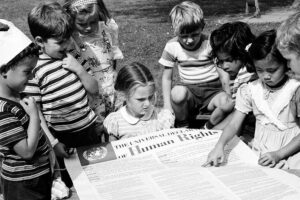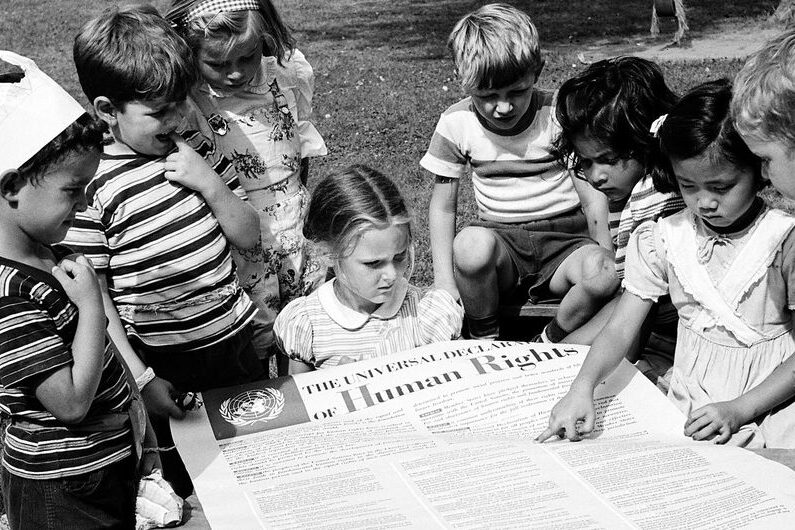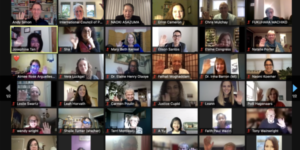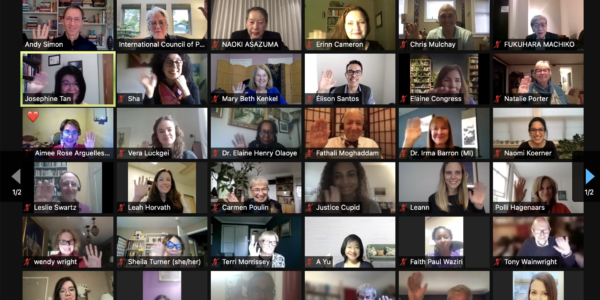 Opening Session
Welcome from Josephine Tan, ICP President
ICP Attendees' Welcome Video
Welcome from Andrew Simon, ICP President-Elect
What is ICP – narrated by Merry Bullock, ICP Secretary-General
Closing Remarks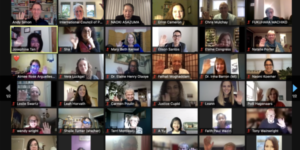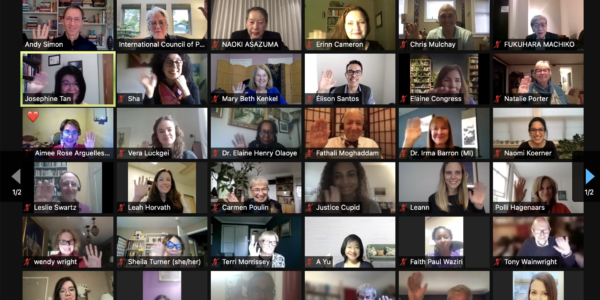 Plenary
Fathali Moghaddam – The Dictator Cometh: The Psychology of Rising Authoritarian Strongmen
Moderator Josephine Tan, ICP President
Many major societies have experienced a decline in democracy, and a rise of authoritarian strongmen, in the 21st century. In order to better understand and reverse this trend, psychologists must explore what I call 'political plasticity' (how much and how fast political behvaior can change) over the long term. This talk is based on three books, The Psychology of Dictatorship, The Psychology of Democracy, and Threat to Democracy: The Appeal of Authoritarianism in an Age of Uncertainty. I explore the springboard to dictatorship, and the psychological characteristics of the citizen capable of supporting and sustaining democracy.
Plenary
Terri Morrissey and Richard Plenty – Living and Working in Uncertainty 
Moderator Merry Bullock, Ahimsa International,  ICP Secretary-General
We live in a world of uncertainty. Dealing with it requires a combination of logic, intuition, resilience and self awarenss. To do it well we also need the ability to think critically and have the courage to try things out.  In this talk we explore the psychological strategies and the competences needed to navigate our way and, we introduce our model for living and working with uncertianty – The Richmor Model.
Introduction: Morrissey/PLenty
Discussion: Morrissey/Plenty
Award Talk
The Urgency of Internationalizing Our Curricula: A USA Perspective
Susan Nolan, Seton Hall University, USA; Moderator Andrew Simon, Seton Hall University, USA
This presentation will explore the internationalization of curricula to develop global citizenship among students. We must pay attention to whose voices are heard within psychological science – with respect to samples, researchers, and gatekeepers. Susan will explore both content and pedagogy that instructors might consider when designing more inclusive courses.
Award Talk
Latent Psychological Hazards of Living in a Volatile Environment: Effects of Socioecological Stressors on Political Ideology and Political Restriction
Linus Chan, University of Hong Kong, Hong Kong S.A.R. (China); Moderator Chris Mulchay, Asheville Testing, USA
How does living in a volatile environment contribute to cultural and political differences? In this talk, I discuss large-scale multi-national studies my colleagues and I conducted that examine how socioecological stressors influence literacy, political ideology, political restriction, collectivism, and societal conference.
Award Talk
Ethics in Cross-Cultural Health-care
Roswith Luise Roth, University of Graz, Austria
Moderator Irma Barron, Albizu University, USA
Summary: The aim of an international survey was the issue whether physiotherapist learn about the moral code of conduct, ethical reasoning and decision making during their basic education. The results showed big differences around the world. It is crucial to assess and reflect the manner of teaching ethics and cross-cultural competences
Award Talk
Interfacing Scholarship and Action in Promoting Gender Equality
Fanny M. Cheung, Chinese University of Hong Kong, Hong Kong S.A.R. (China)
Moderator Merry Bullock, Ahimsa International, USA/Estonia
Summary:  During my serendipitous journey of becoming a feminist psychologist, I have capitalized on opportunities to promote gender research while advocating gender equality. Challenges faced by women I encountered have informed my research and initiatives to establish the research infrastructure. Gender research and action were intertwined throughout this journey.
Invited Symposium
Climate Justice
Chair: Erinn Cameron, USA
Perhaps the most urgent crisis of our time, climate justice is both an ethical and political issue and disproportionately affects vulnerable and marginalized populations. This symposium will address psychology's interaction with climate justice and psychologists' role in providing solutions.
Decoloniality, Epistemic (In)Justice and Climate Psychology: Views From Below
Garret Barnwell, South Africa
By drawing attention to the coloniality underpinning climate change, I argue that psychologists are able to resituate themselves more meaningfully in relation to global social struggles that seek not only to avert the climate crises but to address climate/coloniality. This decolonial option is fundamental for the flourishing of a pluriversal world.
Climate Justice and Survival – Lessons learned from the COVID-19 crisis
Sharon Coen, University of Salford; Co-author: Thalia University of Westminster, UK 
Drawing on the COVID-19 crisis, we argue that Survival is an Hegemonic Social Representation, a matrix whose elements are dynamically defined and constructed by different groups. The definition and establishment of the elements of the matrix could be key to whether actions promoting climate justice are supported and implemented.
Five Roles For Psychologists In Addressing Climate Change, And How They Are Informed By Responses To The COVID-19 Outbreak
Stuart Whomsley, NHS, United Kingdom
Five areas where psychologists can help address climate change are: (1) Changing behaviors causing climate change. (2) Increasing human connection with nature (3) Advising leadership for planet protecting good governance. (4) Psychological interventions for those affected. (5) Preparing for bad outcomes. Responses to COVID-19) give insights for climate change responses.
Invited Symposium
Processes of Decolonization
Chair: Polli Hagenaars,  Netherlands
This symposium discusses the meaning of decolonising for Psychologists as persons (Decolonising minds); Psychology in theory and research (Decolonising Psychology); and Society (Decolonising Society).  There is a growing awareness of the influence of colonial history on theory, assessment and practice of psychology. Also, the effects of former colonisation are still felt today, in global economic relationships, in social relationships, in attitudes and prejudices, and also in the transgenerational transfer of traumas to children of survivors.  How can psychologists on a global base, in representations, in epistemology, in practices, in relationships, work on decolonising minds, psychology and society?
Decolonizing Psychology In Developing Societies
Rama Charan Tripathi, Allhallabad University. 
Developing societies are often characterized as valuing 'relatedness' compared with privileging individual achievements. In most developing societies of the East, cultural knowledge is used to construct 'relational selves' that contrast with the "othering" imposed by coloniation. Psychologists in developing societies need to develop 'glocal' psychologies, incude construction of 'local universals'.
Psychology and Pan-Africanism in Decolonial Times
Shose Kessi, University of Cape Town, South Africa. 
This presentation traces some key moments in the development of psychology as a discipline that has been both implicated in and resistant to forms of oppression and inferiorization across the globe and how a Pan-African lens to psychological research may contribute to the decolonial turn in the social sciences.
Sunt Lacrimae Rerum: Coping with Material Traces of European Colonialism
Giovanna Leone, Sapienza – Università di Roma, Italy
Insights on the role of objects in memory processes – traced back to classic descriptions of the human mind – allow psychologists to better understand conflicting reactions to material traces of colonialism still present in the contemporary European environment. Such research may give a specific contribution to decolonization processes.
Invited Symposium
Disabilities Justice
Chair: Natalie Porter, CSPP/Alliant University, USA
Seen, Unseen, and Seldom Heard
Elaine Rogers, University of Limerick, Ireland. 
Disabled people are over-represented in less favourable social environments, under-represented in valued environments, and have reduced participation in decision making. This talk will consider this claim and reflect on some of the ways that psychologists can support disabled people.
Disability, Invisibility, and the Unfinished Work of Transformation
Leslie Swartz, Stellenbosch University, South Africa.  
Despite a constitutional commitment to disability inclusion in South Africa, people with disabilities are left behind and subject to abuse and even death.I suggest reasons for continuing exclusion. My particular emphasis is on the politics of inclusion and vulnerability in light of race and class struggles.
Rethinking Disability Research: Moving the field forward
Rhoda Olkin, Alliant International University, USA
Despite important disability laws there are no changes in implicit attitudes toward disabled persons. To address this core issue we need research that informs a more widespread societal approach to improving conditions for disabled people. This talk focuses on specific suggestions for researchers and clinicians to move disability justice.
Invited Symposium
Health Equity
Chair: Mary Beth Kenkel, Florida Institute of Technology.
Health equity is achieved when people are able to attain their full health potential and are not disadvantaged from doing so because of environmental or social factors. Health inequities are reflected in differences in the length and quality of life; in rates of disease, death, and disability; in severity of disease; and in access to treatment. This symposium will identify the barriers to achieving health and mental health equity and describe strategies to reduce barriers to achieve equity.
Child and Adolescent Mental Health & Wellbeing
Zeinab Hijazi, UNICEF, New York Headquarters.  
Gaps in mental health care stem from historic lack of investment and action promoting positive mental health, prevention, and care for children, adolescents, and caregivers with mental health problems. This presentation will showcase UNICEF's multi-sectoral and multi-layered approach which reframes mental health as a lifespan asset.
Achieving Health Equity: Psychology's Role
Jennifer F. Kelly, American Psychological Association, USA
Health disparities are preventable differences in the burden of disease, injury, violence, or opportunities to achieve optimal health experienced by socially disadvantaged populations. These systematic and avoidable differences are intensified by political, economic, and social influences. This presentation will address the contribution that psychology can offer in achieving health equity.
Reaching the Last Mile: Scaling Up Psychological Therapies Globally
Vikram Patel, Harvard Medical School, USA
This lecture will describe innovations to improve the access to evidence informed psychological therapies globally.
Lightning Talks –
Moderator Vera Luckgei, University of Heidelberg, Germany
Violence Against Women and Female Incarceration Rates Predict Estimated Prevalence Of Modern Slavery Across Countries
Janine Ray, Erinn Cameron, Kristine Jacquin, Fielding Graduate University, Canada
Eco-anxiety and youth: A scoping review
Anne-Sophie Dorion, Guadalupe Puentes-Neuman, Fabienne Lagueux, Université de Sherbrooke, Canada
Rising Waters: Understanding the Impact of Climate Change on Coastal Native Americans and Indigenous Peoples
Monica Zabinski, Hilary Hines, Taylor Levitt, Leah Horvath, National Louis University, USA
Decolonizing Psychological Statistics
Jamie L. Layton, Elena Cantorna, LeAnne Zaire, Linda Montano, Clara Obrien, Lynette Bikos, Seattle Pacific University, USA
Decolonizing Psychological Statistics Courses
Elena Paola Cantorna, Jamie Layton, Leanne Zaire, Linda Montano, Clara O'Brien, Lynette Bikos, Seattle Pacific University, USA
Decolonizing Ghanian Psychology: Best Practices for Cross-Cultural Transnational Feminist Research
Erinn Cate Cameron, Janine Ray, Olivia Mounet, Kristine Jacquin, Fielding Graduate University, USA
Music and Conflict
Special Interactive Session with Barbara Dunn
Awards Ceremony
Presentation of 2021 ICP Awards
Introduction to the 2021 Awards Ceremony
Mary Beth Kenkel, Awards Chair, Moderator
2021 Fukuhara Award for Distinguished International Research and Service
Introduction to the Fukuhara Award
Congratulations from Machiko Fukuhara
Radosveta Dimitrova, 2021 Recipient
2021 Frances Mullen Award for Distinguished International Contributions
Introduction of the 2021 Mullen Award Recipient
Harold Takooshian, 2021 Recipient
2021 Denmark-Gunvald Award for Feminist Research
Introduction to the Denmark-Gunvald Award
Congratulations from Florence Denmark
Anita Kamal, 2021 Recipient
2021 Sukemune-Bain Award for Encouragement of Early Career Research
Introduction to the Sukemune-Bain Award
Bisma Ejaz, 2021 Recipient
ICP at the United Nations
ICP Recognition of UN Day
ICP Updates
Global Network of Psychologists for Human Rights – presentation of the Network
ICP and COVID-19 Projects
ICP at the United Nations