Tribute to our friend, colleague, and past President
Jean Lau Chin
May 13, 2020 – Message from ICP President Ana Guil:
Dear community of the International Council of Psychologists, today we have some very sad news to report. Our dear Jean Lau Chin has passed away after long weeks of courageous struggle against Covid-19. We are speechless. A great loss. May she rest in peace, along with her husband who preceded her.
To add comments to this tribute page to Jean, please send to icpincinfo@gmail.com.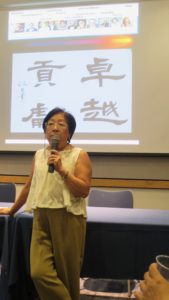 Jean Lau Chin, EdD, was born in 1944 in Brooklyn, New York of Chinese immigrant parents. She earned a Bachelor of Science degree in psychology at Brooklyn College, in 1966.  Then a few years later in 1974, she earned her EdD in psychology from Teacher's College, Columbia University. Chin's work focuses on the integrated approach of psychodynamic, multicultural and systems orientation.
Chin, co-authored the book, "Women and Leadership: Transforming Visions and Diverse Voices," to inspire women to obtain leadership positions. She has held executive positions at a child guidance clinic, a community health clinic and a managed-care company, and academic positions at …… She has also held numerous leadership positions within the American Psychological Association (president of Divisions 35 (women), 45 (ethnic minority),  and 52 (international); member of the Board for the Advancement of Psychology in the Public Interest and the Committees on International Relations in Psychology); Chair of Council Leadership), and of course internationally as President of ICP (2017-2018).
As a strong proponent of cultural competence and identity development, the salient issues of culture, race, diversity and internationalism have inspired her work and leadership interests.
Adapted from APA's "Featured Psychologist" profile
I am so saddened to receive the news that Jean Lau Chin has passed away from COVID19.
We had a special connection which we stumbled upon by accident at the ICP Conference in New York, when she asked me where I was born in New York.  It turned we were born at the same hospital, on the same day, within 2 hours of each other in Brooklyn.  She solved a mystery for me because I could never find the hospital I was born in because it had changed its name completely.
We were delighted to welcome her and her husband to Melbourne Australia only two years ago.
I am thinking of all her beautiful family and wish you all our deepest sympathy on the loss of Jean and Gene.
With Condolences,
Dr Sandra Neil and Dr Robert Silverberg, Australia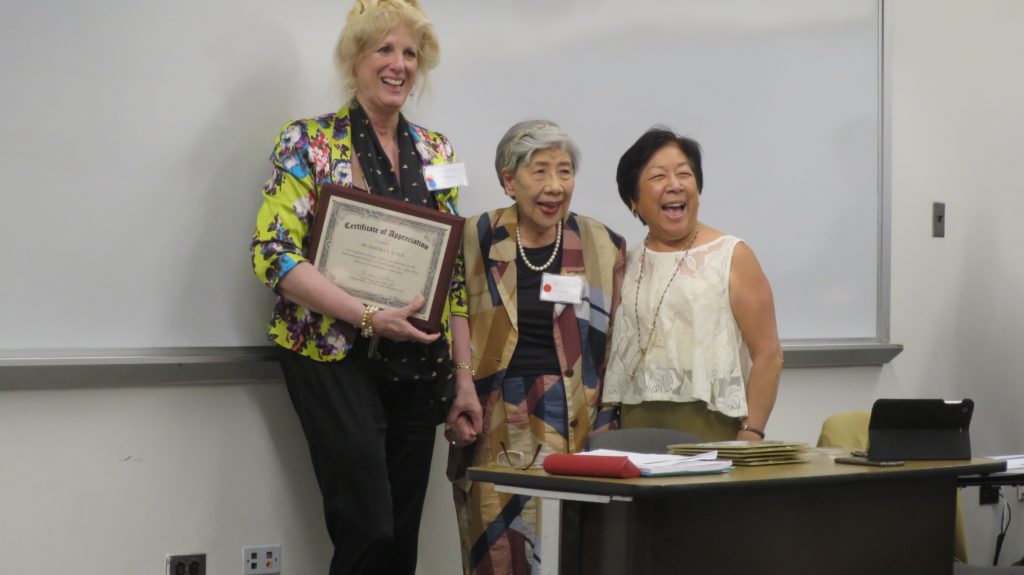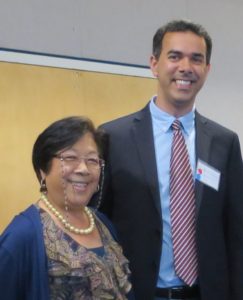 I'm deeply sad with this loss.
I met Jean in New York when she encouraged me to be part of ICP and got to know her a little more during our Zoom meetings last year for the Leadership project we were working together with Amina and Josephine. I was particularly amazed to see how easily she managed all the work, her brightness and intelligence and always very happy and transmitting confidence, as she was also running for the APA presidency. What a strong woman! I thought, and I even sent her a message asking for her mentorship. I'm sure she had a lot to keep offering to the world for many more years. Thank you Jean!
My sincere condolences for all the family and close friends!
Sincerely,
Élison Santos – Brazil, Clinical Psychologist
I am shocked and filled with deep sorrow to learn of passing away of Dr.Jean Lau Chin.
When I talked with her for the first time at the Conferences (IUPsyS and ICP) held in Yokohama in 2016, I knew that she was in Japan in the past for teaching/conferences and lived for a while in the suburb of Tokyo just close to the place where I used to live.It was a surprise.  It was one of my fond memories that she visited me personally at the hotel where I was staying in New York just prior to ICP Conference, 2017. It was an honor I could celebrate ICP's 70th Anniversary with her together, me as the past president and Jean as the President.
I believe that she was a great scholar and leader, with Internationally oriented mind.
I wish to express my sincere condolences upon this sad event, but I still difficult to believe.  I pray her soul may rest in Peace..
Machiko Fukuhara, Ph.D, Japan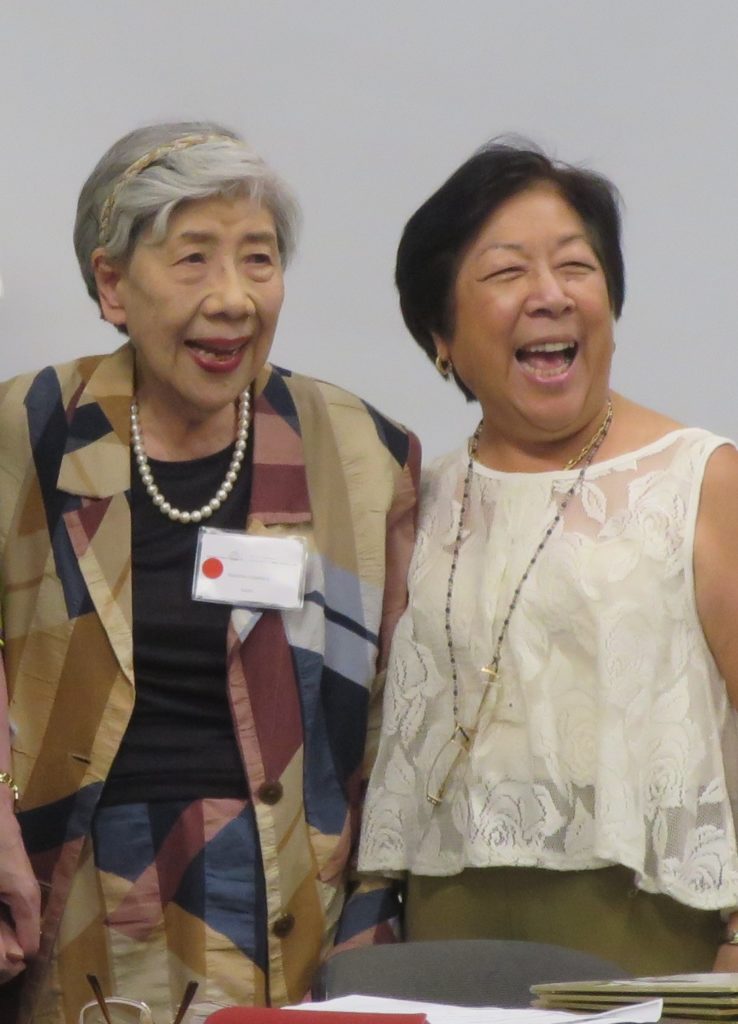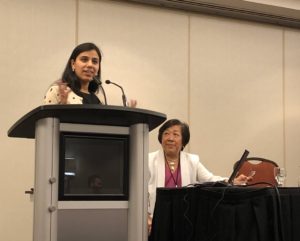 I  still remember our first meeting at New York couple of years ago. My instant connection with her made me feel so at home and loved.  I really admire her for constant advices for my professional  improvement. She was the source of my being a part of ICP family. She was my pillar of encouragement and confidence. I always used to look forward to her and discuss about my plans. Her unconditional support at was never ending. It's very difficult to accept that she is no more. She will always stay there with me in my memories. She was a beautiful soul.  May she Rest In Peace.
My heartfelt condolences to her family. May God provide them with enough strength and patience to overcome such a grief loss.
Sharing few good moments. Everyone please take good care of yourself. Stay safe.
Dr. Swati Bajpai. India
I loved her smile, and the way she laughed. After a fairly recent international conference, she'd arranged for some of us to attend a marvelous Chinese restaurant in Chinatown, NYC, and oh what a banquet she'd arranged ! All the while she was checking that people were enjoying the food. Conferences and events for me (and I'm sure for many others) will never feel quite the same – her absence leaves an immense vacuum. I would often see her husband Gene at social events, he always appeared to be a gentle warm wind beneath her wings, perhaps she was the same for him. And now she joins him. Oh how you'll be missed dear Jean. And Gene. Thank you for all you contributed, and above all, thank you for YOU. I miss you.
I love you.
Dr. Debbie Joffe Ellis, Psychologist, Writer, Presenter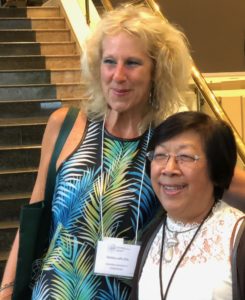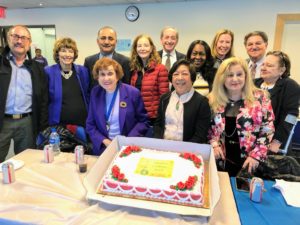 Jean was such a leader and such an advocate for the vulnerable in our society! What a loss for our profession.
I have attached two pictures I have of Jean.
Once I presented with her at an  EPA conference (March 2019) on a snowy Saturday morning in New York City.
And another picture of when she received the 2019 Anne Anastasi Award from the Manhattan Psychological Association (MPA) in May, 2019.
Dr. Elaine Congress, USA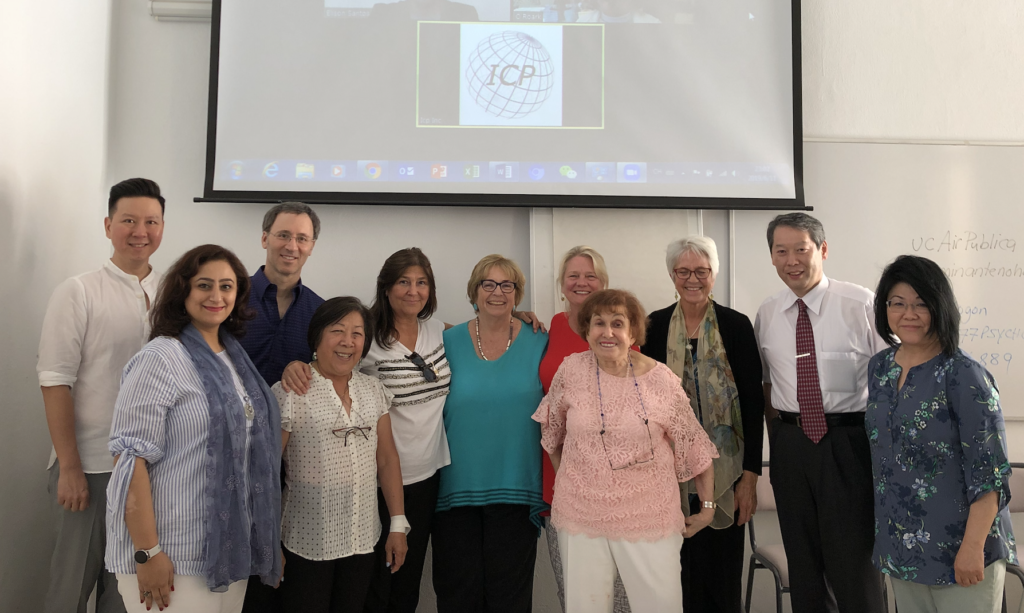 I haven't written anything about Jean's passing as my heart has been so heavy it's been hard to even begin to put into words to what I feel. The impact of her loss to me and to all of us — women, women leaders, women psychologists, the profession of psychology, international issues, the list goes on — cannot be captured by words.   I've known Jean for almost three decades, however, didn't really get to know her well until the early 2000's when she was Dean at the California School of Professional Psychology.  She was one of the most influential souls I have known — in such a quiet yet so impactful way. She moved mountains and no one knew it was being moved until they looked back and it was in another place. She did this for ICP and many other organizations that she led. She will be missed in ways that I don't even think we will know yet. I can, however, say I already miss knowing that I could pick up the phone and call her knowing she'd be available to talk and provide her wisdom when I needed it. Her gift of giving of her knowledge, wisdom, and sage advice will be a void that pains me. All I can say right now is I am so grateful I knew her and she was my friend and colleague.
Warmly,
Nancy Sidun, PsyD, USA
In the name of IAAP, I am really sorry to learn about Jean Lau Chin's, ICP President 2017-2018, passing away.
I remember meeting her in Montréal during the working meeting/lunch.
She was a very positive kind person and I am sure that you will all miss her.
Take care of yourselves,
Dr. Christine Roland-Lévy, President, International Association of Applied Psychology (IAAP)
www.iaapsy.org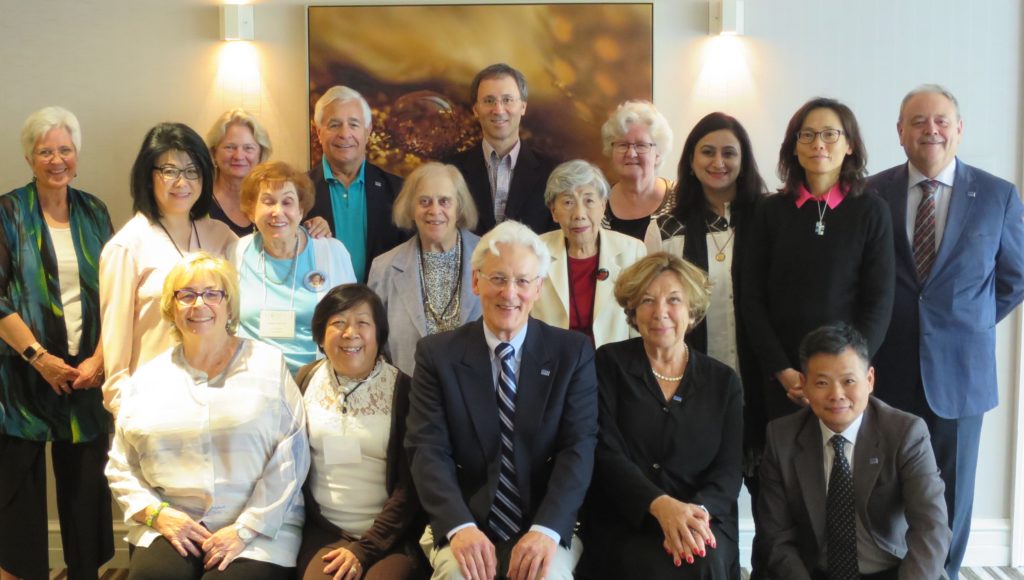 As all of us, I am so sad by the passing away of Jean. In the few times we met, she made quite an impression on me.
I made a small poem. Of course the language is not perfect.
When a soul get wings
and flies to heaven
it fills eternal space
with kindness and wisdom
A guardian angel is watching over us
I send my condolences to you and to her family.  And many thanks for taking care.
Warm wishes,
Polli Hagenaars, Clinical Psychologist, Netherlands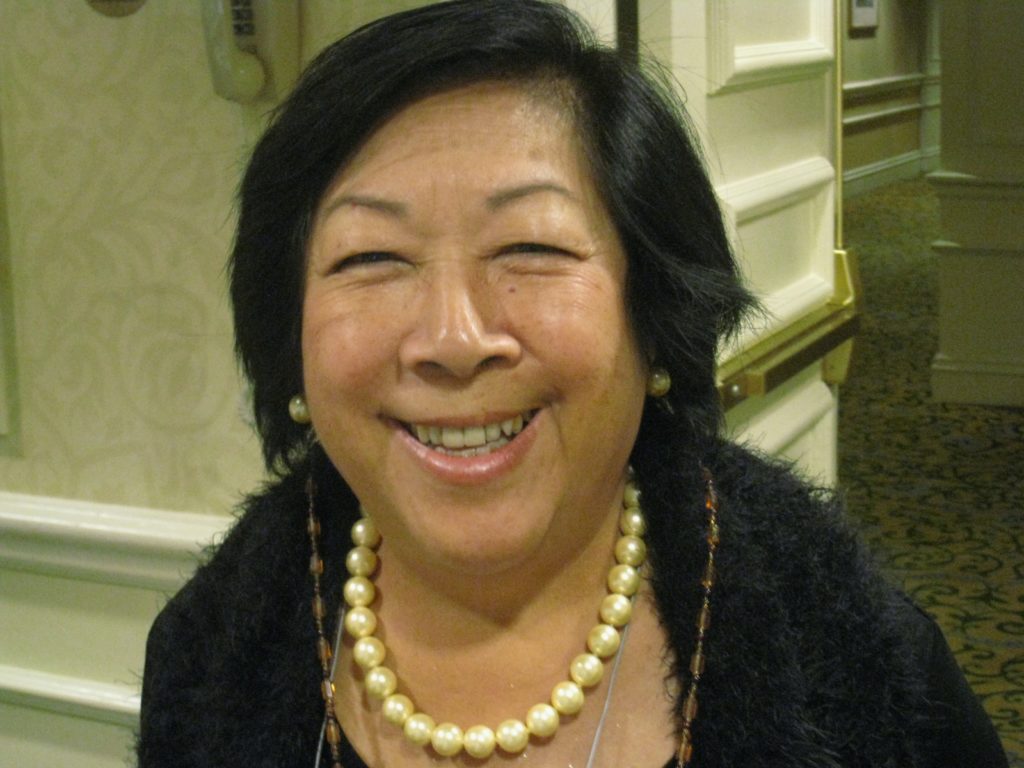 I am profoundly sad and heartbroken by the news of the passing of Jean. What a shock! I feel for her family and all who loved and admired her. I am among them.
Coming from a working-class, Chinese American immigrant family, Jean was a staunch advocate for meeting unmet needs, serving the underserved, and championing social justice, diversity and inclusivity. She was someone who sought to find common ground amidst the intersectionality of race, culture, class, religion, gender and sexual orientation, listening to all views and values. Throughout her professional journey, she worked to build bridges across different perspectives. Her diverse career as practitioner, educator and administrator was anchored in integrating and respecting differences. She strongly believed that we are all interconnected in today's global and diverse society, and that we must address our differences to reach shared goals. She was a leading model in showing us how to use our science and practice to impact society for the greater good.
Her work is her legacy. I hope that we will have a chance to continue the book that she started. It would be a great way to honour her and celebrate her life.
My thoughts are with her family and close friends. I present my most sincere condolences to them.
Warmly,
Prof. Dr. Janel Gauthier, Past President of the International Association of Applied Psychology, Laval University, Emeritus, Canada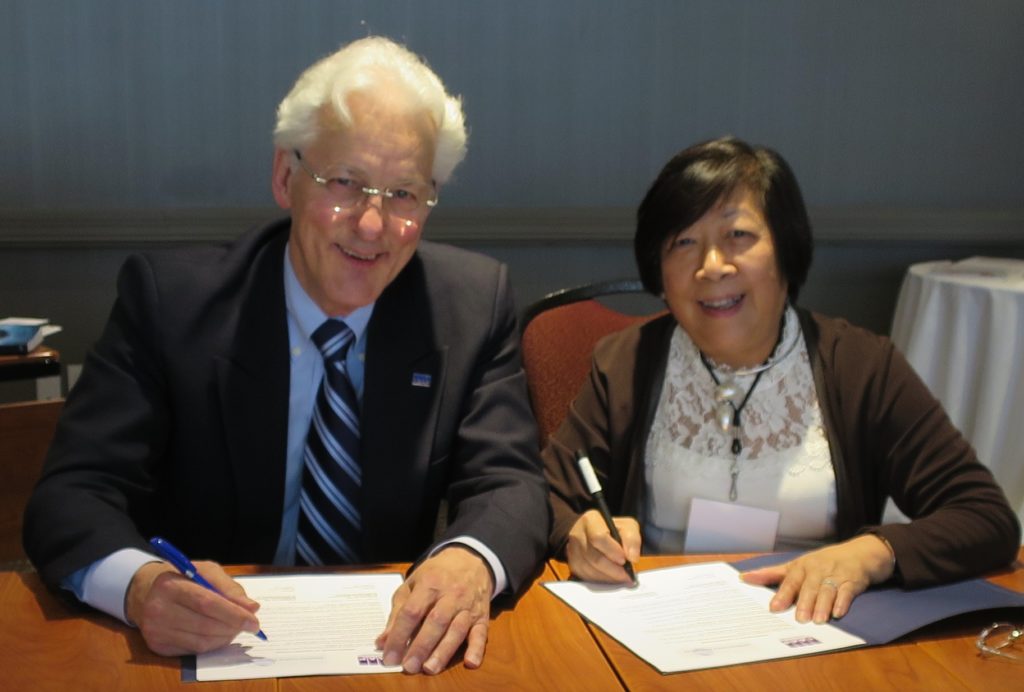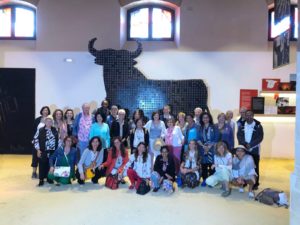 I have admired and marveled at Jean's energy, dedication, and untiring work for so many years. She was driven by a sense of purpose and a commitment to have psychological theories, research, and interventions recognize and incorporate the full gamut of human diversity. Her values of inclusivity, collaboration, and social justice were evident in all her work and her dealings with others. I particularly relished how Jean would fearlessly wade into new areas always eager to discover what might be missing from our current understanding. Jean has contributed much to the field of psychology and to the lives of many people, including me.  She has been taken much too soon, but her legacy lives on through her writings and teaching, and the work of all she has mentored. My deepest condolences to Jean's family. Rest in peace, Jean and Gene.
Dr. Mary Beth Kenkel, USA
Jean Lau Chin, though your days among us were too brief and our grief at your loss is neverending, we draw comfort from the knowledge that you have found safe refuge in the Lord and in our hearts, where no darkness or pain can touch you now. We bless you with love, light, and gratitude.
Dr. Ojo Adeshina Akinwumi
Lead City University,
Ibadan, Oyo State, Nigeria.
Links to tribute pages of other organizations: