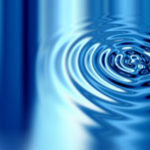 A 48-year-old woman told the following story.
In the third week of March 2020, I practiced my final hot yoga class before all would be shuttered at midnight from imposing restrictions. The class was surreal with three yoga instructors and me practising meters apart as a community. Remembering saying to myself "Take what you need" a mantra often repeated in class.  I thought what a great way to start the shutdown practicing with my fellow instructors.
It did not take long for safety and security to leave this blissful feeling within a couple of days fears and anxieties started to creep-in again.  Remembering when I first heard of the news of Covid-19, I had already purchased mask's at the end of January 2020.  The media and news announcements were confusing and setting the tone for panic. I started to feel panicked it was only in December when he was rushed to hospital my husband escaped a near death experience having spent a lot of time in ICU reconfirms what is and what is not important in life. I was worried and began purchasing extra medications and bulk food before "panic buying" became the new catch phrase. I sensed the panic before the panic set-in.
In early March, I needed to understand this disease so I purchased magazines like New Scientist with a sideline titles " Special Report: The Fight Against Coronavirus; Death rate recalculated, Italy in lockdown, the US failure to test, a time for caution, not panic" and The Economist "The politics of pandemics."
How was I to know what, when and how it would all unfold? No certainty, my trust issues began to surface not believing what the news, media or government agency's reports were, too many unknown factors.  I remember going into work thinking how come we have not shut all our boarders. I became hypersensitive to people returning from overseas or hearing a cough would make my shoulders creep up to my ears. Second guessing myself, "Did I just touch my face?"
Waking at four in the morning with terror prompted me to cancel work and shelter in my place. I was worried and feared for my husband and my wellbeing, knowing I would survive but he would not due to compromised immunity.  I contacted my friends in the US and Europe to see how they all were only to find out my best friend had contracted the disease in New York, my fears were reconfirmed on 27 March.
My best friend texted "I am very sick and cannot breathe, my temperature is F 102 and to stay home!"  It was too difficult for her to speak via video chat because it would set off panic and she would go into a coughing fit not being able to breath. This is my best friend since age of sixteen, Would I ever see her again in New York? Will she die? Will I ever see my friends and family again?
By 29 March Stage three restrictions were implemented meaning there were only four reasons to leave the home: food and supplies, medical care and care giving, exercise and work or education-if necessary. I felt a sense of relief and happiness giving myself permission to go quietly into my shell and feel guilt free about it. I would have the opportunity to do all the things I love.
I would explore the silence in between my shavasanas hearing birds sing always makes me feel connected to something bigger than myself and my "everyday concerns".  Practising yoga at home everyday on my own is something I never had done before at first it was difficult being easily distracted.
I began relishing the autumn weather the days were so glorious — the sun not too bright, not too hot. Being cocooned by light and warmth feeling the swirling light breezes on my skin.  Moments of capturing nature carry-on watching white butterflies and bumble bees, thinking they do not know about fear of death.
After living here for eighteen years, finally I realised how majestic the Australian autumn really was. Driven to research Australian native plants and restoring a Mosaic art-piece in our courtyard garden that needed much attention. Spending late nights shopping online for native plants to be delivered and would wake early with excitement for their arrival. Now, this too is new no contact can me made with the person delivering having to leave the gate open for them to drop off and leave.
My curiosity carried on wanting to learn something new thinking how could I reconnect my love of craftsmanship and fashion design? Is there something that would renew my passion? Scrolling my phone finally I read free courses given by The Museum of Modern Art (MOMA): Fashion as Design led by Department of Architecture and Design Senior Curator Paola Antonelli.
A seven-week course exploring over 70 items of garments and accessories questioning the meaning of what, how, and why we wear these items from a social, cultural, and economic point of view and their environmental impacts. Hearing from designers, historians and makers about these items made me feel a part of this community.
I became excited learning about what I love and felt a deep connection watching a video by Valerie Steele, Abecedarian Presentation on the The Little Black Dress.
Steele quotes "Valerie Mendez the fashion historian from Britain points out, black was fashionable long before the 1920s. In particular, she writes the little black dress was born in the early 1900s especially after the death of Edward the 7th in 1909."  Contrary to belief I learned from Valerie Steel  "Coco Chanel only popularised the little black dress she did not invent it." My belief had been dispelled!
Another reason for feeling deeply connected to Valerie Steele is when I attended Parson's School of Design in New York City, as fashion students we were invited to the Fashion Institute of Technology (FIT) where Valerie Steele, director, curator and fashion historian presented the 20 century archive collection of couture and ready-to-wear clothing.
I also related to her presentation of The Little Black Dress because long ago, I designed a collection of little black dresses, it made me feel good to know I was on the same matrix and it was not all for nothing.
In the evenings, I spent my time making dinners composed of fresh produce, always.
I felt with the new restrictions in place I needed to find a delivery service. Awaiting for my delivery of organic vegetables it turned out to be disastrous!  I had to find the courage to walk up to my favourite market, normally this is a weekly outing.  Surprised, upon my arrival, there were no shoppers, a beautiful experience, the abundance of fresh vegetables, fruit, and fish.
I thought how lucky are we to have such wonderful produce that is grown right here in this country by Australian farmers. I even purchased eggplants something I never purchase or eat but the deep shiny aubergine colour and Italian cooking show prompted me to try something new.  I had wonderful conversation with a stall holder telling me how we will all get through this. He said his father was in hospital receiving chemotherapy and how he had to suit up and visit him through the glass window at the hospital. His father had missed his grandsons first steps, I remember feeling a certain sadness knowing we all are affected.
Now during this time, I began to go back into my studio. I oiled and plugged up my machines. I ordered fabric online and yes, I researched how to make a mask and made a couple. However, I needed to make something more creative and as I write this I am handcrafting black cotton roses left over from the mask idea, they are beautiful!
I will make a headpiece of black roses and remember this time and space that I connected back to my creative self. My curiosity and appreciation aesthetics is what has helped me get through this pandemic event, this is where I am the happiest, this is when I feel as one.
I started thinking about roses and it excited me to make them, cut out strips, used silk thread, heating the thread with wax, folding the fabric with my hands creating shapes and forms.  My hands made the forms and shapes.  Depending on the size and the width I'd end up with a big array of shapes, some little, some big, small, and if felt creativity and peace all around me.
It's hard to watch my husband suffering and being creative was for me, a way to escape the most extraordinary pain.